How Low Can You Go . . . On Your Wrist?
The
Thinnest Watch
title changes hands continuously. One must also be cognizant of the qualifiers used in claims to it. Bulgari and Paiget have been locked in a
Thinnest Mechanical Watch Holy War
for years now. Their mechanical watches are substantially thinner than any current quartz. The single biggest limiting factor for contemporary quartz watches is the battery. The thinnest Titan quartz, in a stainless case, remains 3.6mm, while nearly all their stainless steel Edge line is 3.9mm. It's not the thinnest quartz watch ever made. Their ceramic cased version is 4.0mm and they claim it's the thinnest
ceramic
quartz watch. Note the "ceramic" qualifier.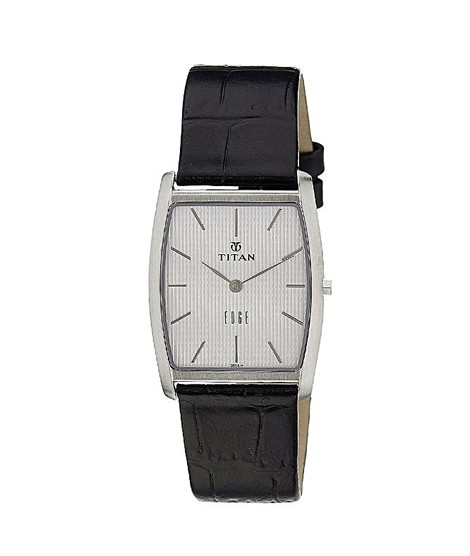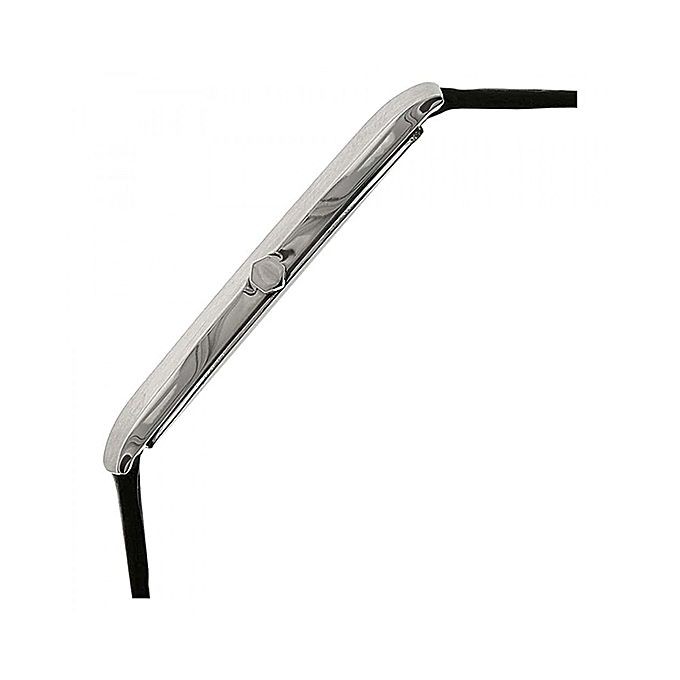 Citizen makes the Eco-Drive One, at 3.98mm, and claims it's the thinnest
solar
quartz watch, which not only has a battery limitation, it also has solar panels sandwiched under the dial.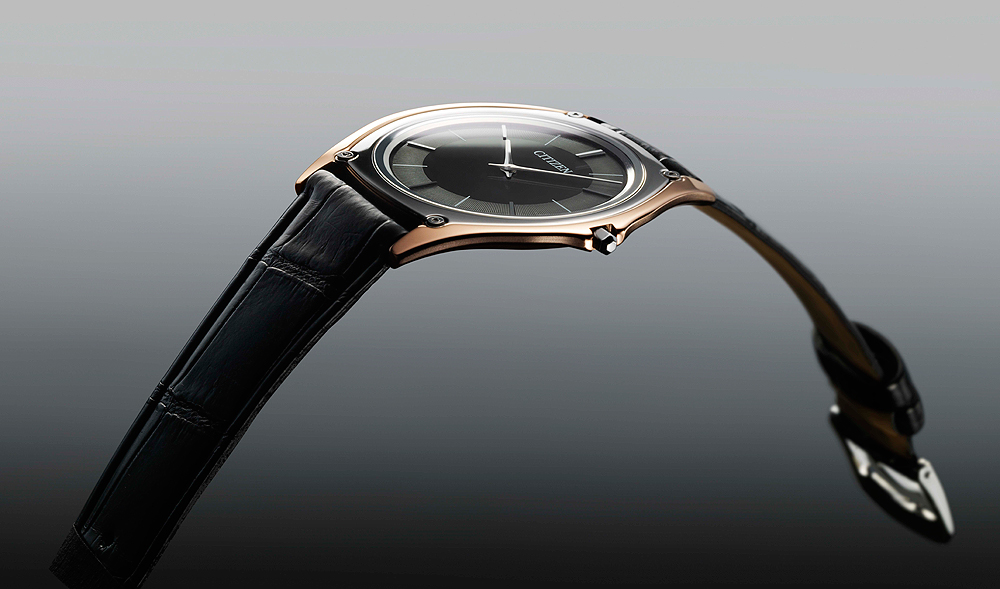 As of 2018, the thinnest mechanical watch is Piaget's 2mm Altiplano Ultimate Concept. That's not just the movement, it's the entire watch, and it's the thinnest watch
in current production
, quartz or mechanical, but it's still not the thinnest ever made. Originally a concept demonstration, it has recently been released for special order with options such as custom colors, etc. Bring lots of money. You'll need it. If you have to ask the price, you can't afford it. Someone will eventually shave a hundredth of a millimeter or two off of it, using some of the general design principles, and make a new claim.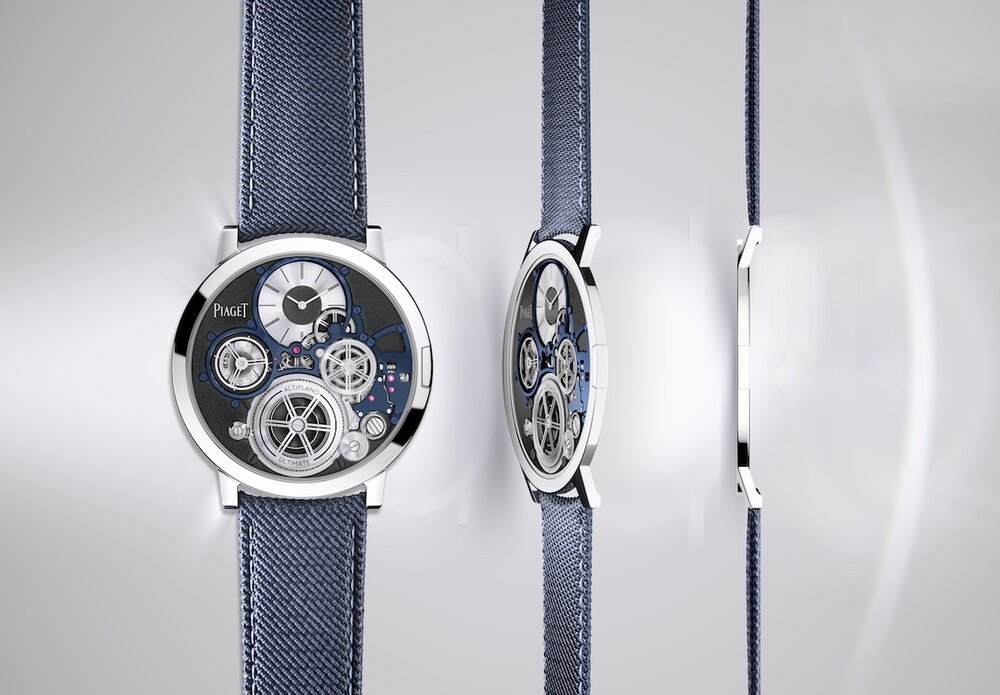 Regarding quartz, the thinnest ever made occurred in 1978–1981, a feat that hasn't been matched again for technical and technology reasons. The first salvo in the
Thinnest Quartz Holy War
was fired by Citizen with their 4.1mm Exceed Gold housing their cal. 790 movement. Thick compared to what followed, but still an ultra-thin quartz by today's standards.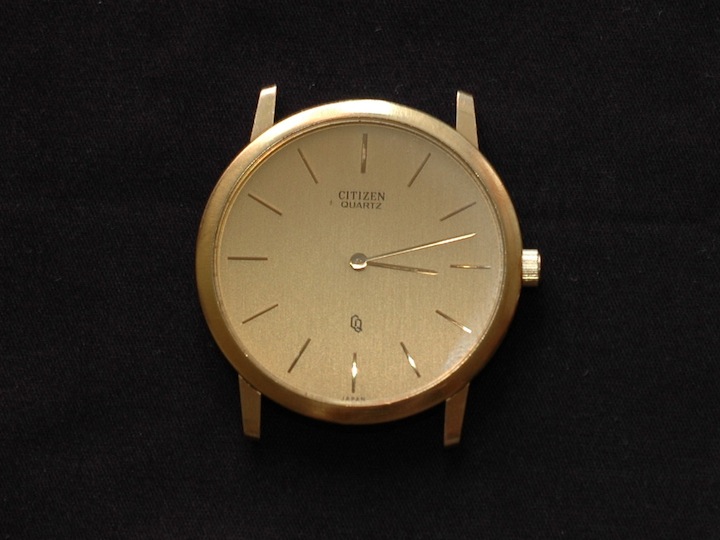 Seiko was hot on their heels unveiling a 2.5mm watch in July at Tiffany's housing their cal. 6720 movement.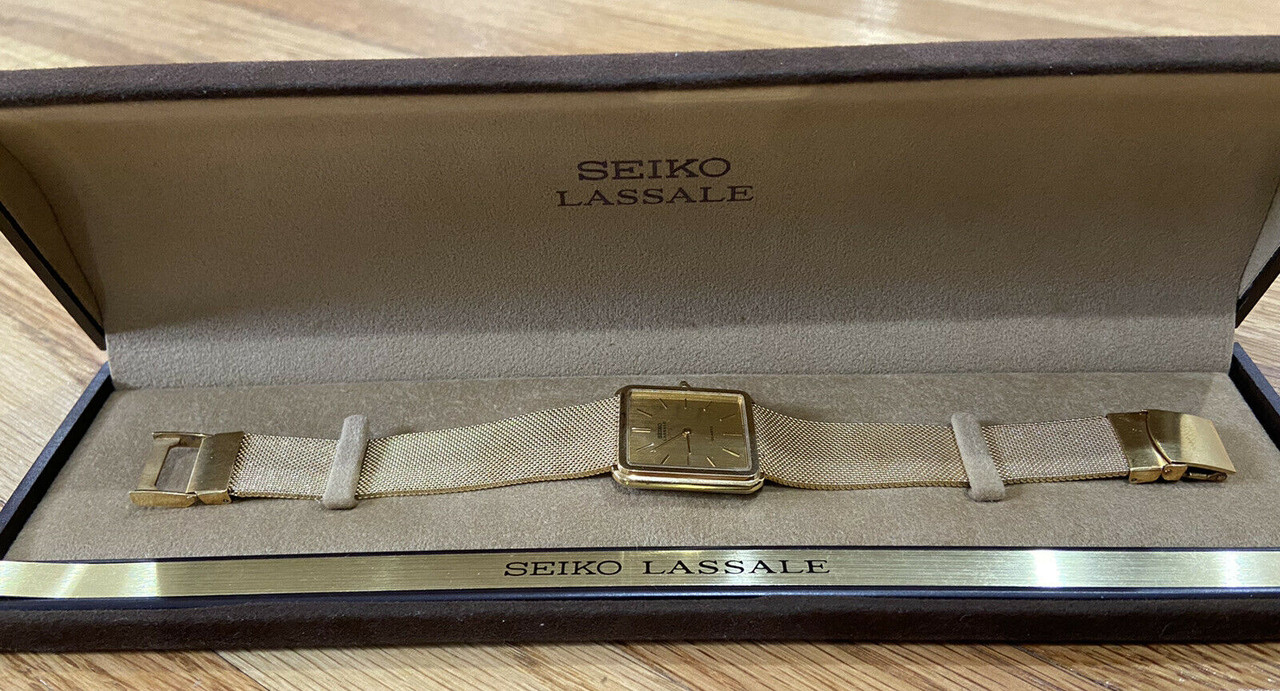 The Swiss watch industry had already taken significant blows from Japan with the quartz revolution turning their entire industry upside down. They weren't about to be upstaged again. Enter the Concord Delerium.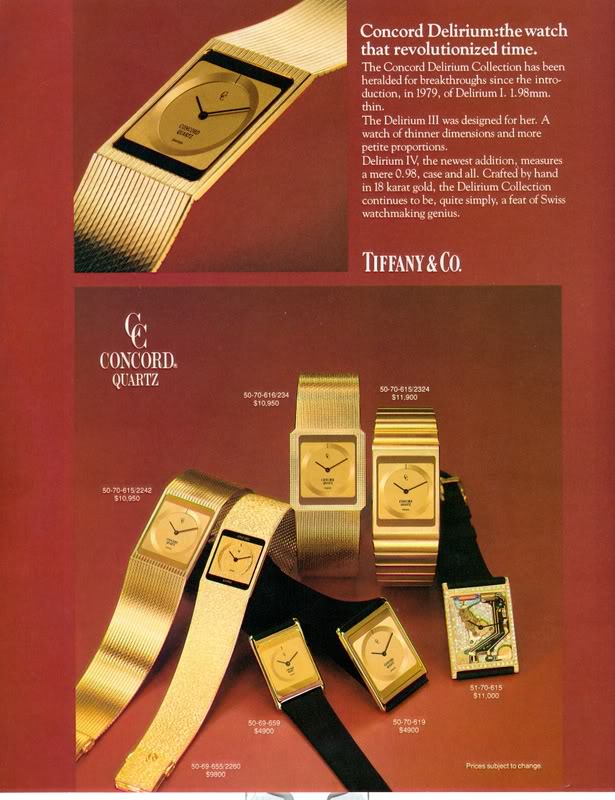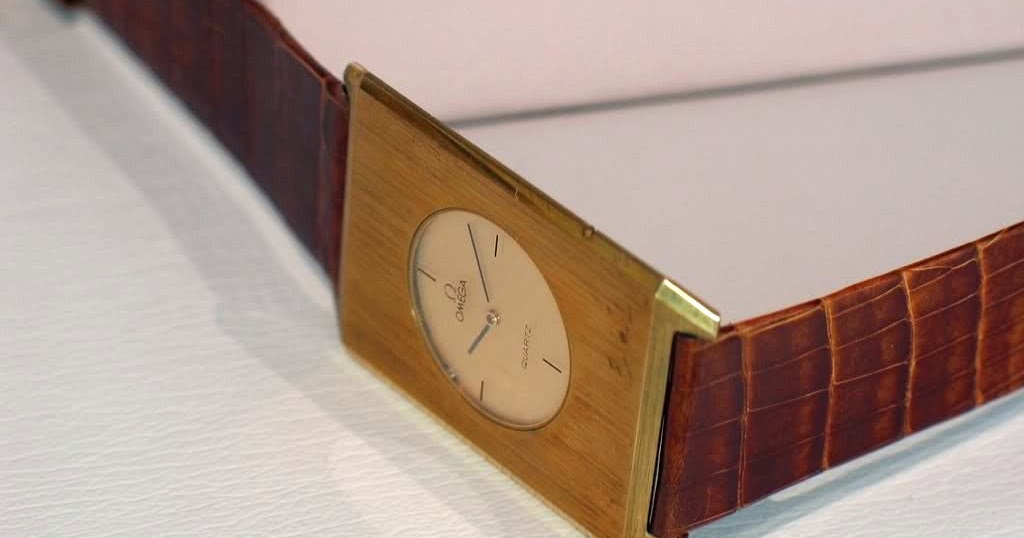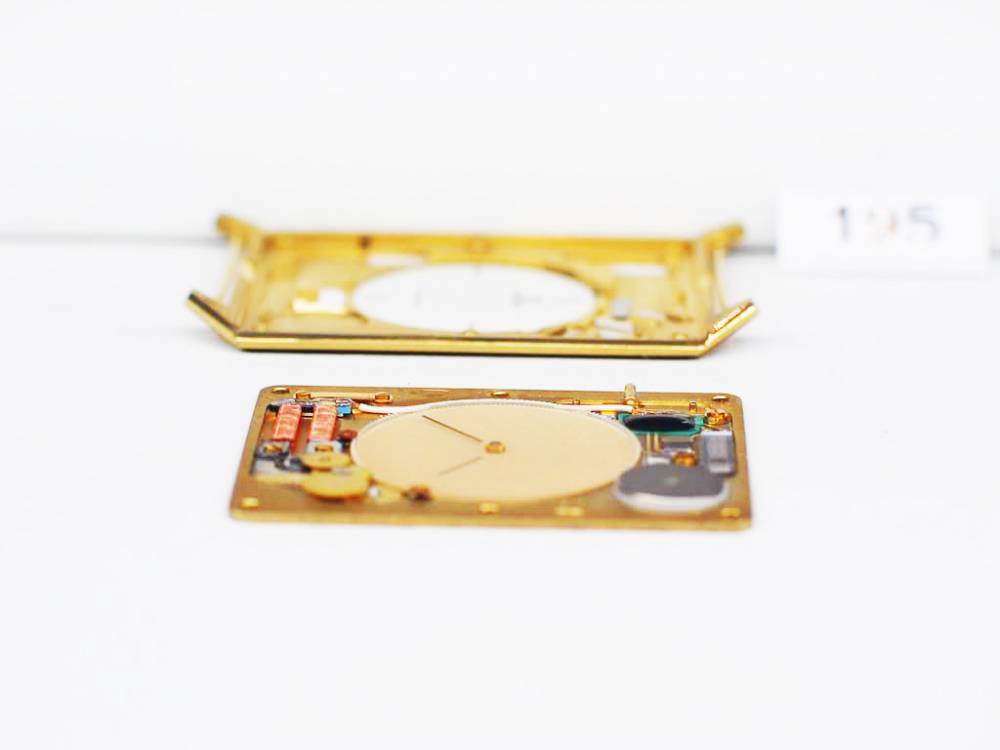 Concord made the 1.98mm Delerium 1 in January 1979 with the ESA/ETA 999 movement using a 1.1mm Renata #32 battery. The 999 in several variants would be the basis for the Delerium that followed.

Seiko countered the first Delirium with a 1.79mm version containing the cal. 6720 in July 1979.

Six months after the first Delirium, Concord released the 1.5mm Delirium 2 in mid-1979. It is, IMO, the thinnest Concord made of practical use. (The Delirium 3 was a 1.68mm ladies.)

Omega made the 1.8mm Dinosaure in 1980 using their 1355 movement. They eventually reduced this to 1.48mm with their BA 191.0xxx, making only 595 of them in several variants (the last three ref # digits). I believe that to be the thinnest practical quartz made. They accomplished it in the same manner as the Delerium, by mounting the movement to the back of the case.


In December 1980, the Delirium 4 was introduced at 0.98mm with Renata creating a special 0.8mm battery for it.



It was fraught with reliability problems. It may be the thinnest watch ever produced, but it had no practical use for everyday wear. Simply putting it on easily flexed the case enough to stop the movement. It was a market failure, and IMO its fragility with extremely poor reliability disqualifies it for any claim at being the thinnest ever made.
The Seiko Lassale 6720, Concord Delerium and Omega Dinosaure are all considerably thinner than the Titan Edge. Servicing them was an expensive nightmare, including battery changes. In addition to the case flex problem, which could be mitigated now with modern materials, the limiting factor is obtaining a battery for a quartz this thin. In 1979–1980, Renata created the 333, a special, very thin, small diameter 2V Lithium cell for the movements used in all these Delirium and Dinosaure. It has long since gone out of production without any replacement. Silver Oxide cells cannot be made that thin. No battery maker is interested in making an ultra-thin coin or button Lithium battery in a small enough diameter for a watch movement, in a package allowing it to be easily handled and replaced every 18 months, i.e. similar to current Ag2O and Li-MnO2 button and coin cells. There's no profit to be made in it, and it would take much too long to recoup their development and production setup costs. I don't know what battery Citizen used in their 1979–1981 ultra-thin. The Seiko 6720 uses a TR709SW. All sources I know, including watchmaker supply houses, state watches with that caliber must be sent to Seiko for battery replacement. I've not been able to find reliable information on the battery for the Citizen 790.
If you can't afford a Piaget Altiplano Ultimate Concept, or the lower cost (by an order of magnitude) Citizen Eco-Drive One, Citizen's 4.7mm Eco-Drive Stiletto - in a variety of case finish and dial styles - at $150-$200 street price might be the ticket for you. It, and the Eco-Drive One have one major advantage over all the other quartz, including the 3.6mm Titan. You don't need to pop it open every 18 months to drop in a new battery, which risks destroying their paper thin circuit boards.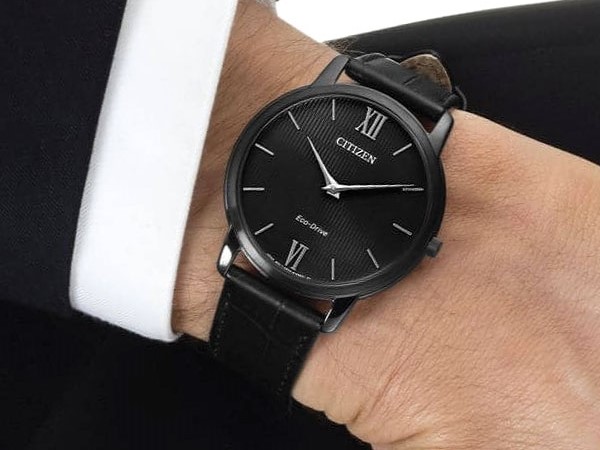 Disclaimer:
I have no connection whatsoever with any watch manufacturer, past or present, including all those mentioned herein.